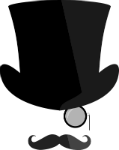 The Leading Tankless Water Heater & Plumbing Contractor In All Of Austin!
Mr. Tankless Plumbing has been delivering expert plumbing services to Cedar Park, Texas and surrounding Austin areas with over 35 years of experience. If your plumbing system is in need of repairs and you don't know your drain pipe from a monkey wrench, our professional plumbing repair crew can bring back your flow. We respond quickly and efficiently, preventing further damage and future repairs. From small leaky pipe repairs to larger-scale jobs, our courteous crew has many years of know-how dealing with all kinds of repairs and maintenance. As a full-service plumber contractor, specializing in affordable tankless water systems, Rinnai tankless water heaters, gas lines, plumber and any emergency plumbing needs. Satisfaction always guaranteed. So Call Today!
Tankless Water Heaters • Emergency Plumber • Plumbing Contractor • Gas Water Heaters • Rinnai Tankless Water Heater • Gas Line Installations • Sales • Installations • Repairs • Commercial & Residential Plumbing
Our tankless water heater specialist shows a level of excellence that surpasses our competitors, setting new standards around Austin. We specialize in just about every area of plumbing repairs and take pride in our work. Be assured, we'll treat your property as if it's our own. Your satisfaction is our main priority when it comes to fixing your plumbing needs. We always work with our customers to get their water heated with affordable solutions that work!
We are dedicated to the Austin community, and have over 35 years of plumber experience! We've continued setting our quality expectations high, to ensure you will always love the results. Our experts have many years of experience in the water heater industry — necessary to bring your heated water system back to health in a timely manner. Let us handle all your tankless water heating needs today!
Phone
(512) 635-8958
Service Area
Cedar Park, TX and All Surrounding Austin Areas
Payments Accepted
Cash, Check, Visa, Mastercard, Discover, & Amex
Business Hours
Monday – 6am-3pm
Tuesday – 7am-4:45pm
Wednesday – 6am-5pm
Thursday – 7am-6:15pm
Friday – 7am-3:15pm
Saturday – Closed
Sunday – Closed
Fill out this simple form, and we'll contact you shortly!